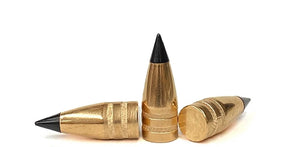 LOOKING FOR BULLETS FOR YOUR CVA 45 CAL PARAMOUNT OR ACCURA?
We now offer bullets for the 45 cal CVA Paramount, the size of the bullet is slightly adjusted during production to work properly in the Paramount and then must be sized to your individual rifle barrel. To order bullets for your CVA .45 caliber, SEE THE ALL NEW PARAMOUNT STARTER KIT AND THE PARAMOUNT BULLETS IN THE BLACK MAX BULLET SECTION click the link below, or you can call in your order at 208-596-8430./products/45-cal-cva-paramount-bullet-to-bore-starter-kit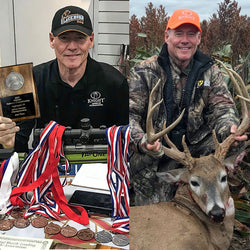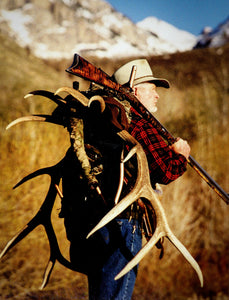 Why choose Parker brand bullets?
We have two primary objectives at Parker Productions:
1. Produce the best product we possibly can.
2. Treat those who use our products the way we would like to be treated.
These two directives have been the driving force for a product line that has proven to be outstanding in design, accuracy and performance in the field.
We do our best to provide customer service that is timely, cordial, personal and tailored to each individual and situation.
To the many of you who use our products, thank you for your continued support, feedback, and encouragement. We would love to hear your suggestions as we always strive to make improvements to our products and processes.
If you have not as yet used Parker Bullets, you can read a little bit more about us right here. We think you'll find our product to be of the highest quality and performance. If you have questions, feel free to call (208) 596-8430 or email  us at parkerbullets@gmail.com.