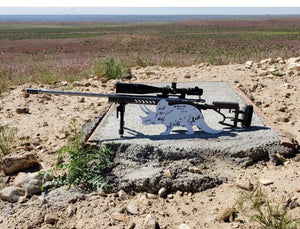 MATCH/HUNTER & BLACK MAX -- TRAJECTORY COMPATIBILITY TEST
Parker Productions has enlisted the services of L R CUSTOMS to do a TRAJECTORY COMPATIBILITY comparison between the 327 Match/Hunter and the 327 Black Max also the 300 gr Match/Hunter and the 300 gr Black Max.
The targets in this post are 3 at 300 yards (327 M/H and 327 BlkMax) and the 5 at 100 yards is the 300 gr M/H and the 300 gr BlkMax.
The bullets were shot out too 1000 yards and beyond, the trajectory continued to be the same. I would like to express my gratitude to Levi Reed for his diligence in this testing.
The 275 M/H and the 275 BlkMax will be coming.
-Bob Parker
---