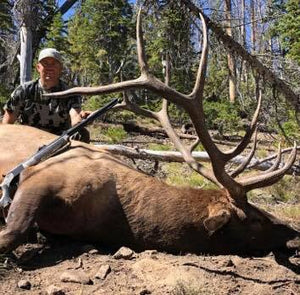 Success in Nevada
Thanks Chris for sharing this fantastic trophy!! This is the first of the new season and what a send off.
Chris was shooting a CVA Accura 2 LR, a Parker 300 gr Ballistic Extreme and 110 gr Blackhorn 209 (volume) measurement. 
Bob, I just wanted to say thanks for your recommendation on what to shoot with your bullets. It worked awesome and anchored a great bull for me with one shot at 63 yards.

-Chris
Congrats Again, Great Trophy.
---
1 comment